What We Provide
We always keep in mind the idea of future business expansion, so your solution will be built scalable and flexible to be modified later as your business grows or transforms.
Our Team
Our team consists of: developers, designers and managers covering a wide range of expertise specialized in delivering high-quality software for businesses such as energy companies, IoT, e-commerce, fintech, healthtech, etc..
Services
We aim to provide you with personalized service tailored to meet your specific needs. Our main advantages are wide area of IT expertise and high-quality, flexible and reliable development.
Our Mission is to add value for our customers by helping them achive their desired level of quality and safety for their products, assets and processes; to protect their brands and enable their success in the global marketplace.
What We Provide
Communication and Customer Involvement
It is vital to know how important clear communication is for the overall success of your outsourced project. To provide superior communication, we assign a dedicated Project Manager/Team Lead on every project. After all, we measure our success in terms of the success of our clients.
World-class Talent at Attractive Rates
Our diverse human resource pool can answer your most complex project needs. We have business analysts, project managers, web architects, graphic designers, mobile developers, database specialists, quality assurance and test engineers.
Transparent Processes
Gain an easy and transparent view on each phase of your solution development. Based on your project needs, our managers will provide daily and weekly status reports for you, share the necessary resources and communicate constantly in order for you to have clarity about what's going on with your project.
Complete Problem Solving Solution
We take pride in handling complex projects and helping our clients define how to best utilize their product/application to answer its business objective. Throw everything you have at us, and our experts will make a solution which is sustainable, scalable and flexible to be altered as your business grows.
At Sotex, we pride ourselves on offering outstanding service with integrity. Our success is not only due to the quality of our work; it's down to attitude, our approach and the way we treat our clients. There are many reasons as to why you should use Sotex.
Here's a few to begin with...
Reliable
Whatever it is, you can trust us to do what you want and you can believe that whatever we tell you will be the truth
Quality
High standards are paramount at Sotex and we've developed robust processes to ensure quality throughout every stage of every service
Sensible
With our business heads firmly on, you will be given sound advice across the board...from setting up exciting creative cost effectively to saving money on postage to meeting deadlines
Fast
We all need things done quickly, sometimes because events overtake us - if this happens to you we at Sotex are renowned making things happen fast when chips are down
Helpful
Willing always to go the extra mile, out staff understands the importance of making clients' work lives as easy as possible
Secure
You can be secure in the knowledge that your data is protected and confident that our trustworthy team will treat your information confidentially
Trusted by companies worldwide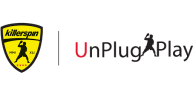 Our Team
At Sotex, we pride ourselves on offering outstanding service with integrity. But there are many reasons as to why you should use Sotex. Here's a few to begin with...
2013
We've been around a while
5.0
Average grade we got from our clients
3.5M
Lines of code we produced
How We Work
Each project can have unique requirements, and we fully appreciate that. Rather than rigidly imposing a one-size-fits-all approach, we meticulously analyze your business needs and suggest the optimal way to make your project succeed.
We have accumulated a wealth of expertise in many popular development methodologies, with Scrum being our weapon of choice. We also keep a close eye on, and adopt best practices from other agile methods, such as Lean and Scrumban.
Whatever the approach your project demands, we have the skills and the expertise to work independently, or seamlessly integrate with your team to help deliver outstanding results.
Scrum is an iterative development model that uses time-boxed sprints. Scrum is best suited for larger, more complex projects that fit the following criteria:
Only a rough project vision is available or project requirements are loosely defined
There is a high probability of the requirements changing during the project course
Both parties are willing to frequently discuss and refine the requirements to advance the project