Excellence from the 1st Bit
Work with individuals who not only understand the theory behind it but have a hands-on experience in structuring the people, processes, and tools behind them and produces predictive and high-quality results.
Who we are
Services
We support clients throughout all the phases of a software product life cycle allowing them to take the benefits of the global market/business modal shift by providing high-quality development services.
All Services
Client Satisfaction
"Sotex Solutions has delivered everything we asked for, and they've become an integral part of our team."
For four years, Sotex Solutions has stood out for their problem-solving skills and ability to deliver high-quality software. Their team is transparent, incredibly efficient, and responsive. They have biweekly meetings to track progress, and they use Hangouts, Zoom, and WhatsApp to communicate.
Bimbola Adisa
CEO, Beacon Power Services
"I'm delighted by the efficiency and effectiveness of their work."
Sotex Solutions consistently builds robust and high-quality software that receives positive feedback from the client and their customers. Their testing process is effective due to their practical problem-solving skills. Furthermore, they are flexible and responsive, allowing for a smooth process.
Nikola Cihoric
Founder & Senior Representative, Wemedoo AG
Rated 5.0 / 5.0 by our satisfied clients from various industries and locations worldwide.
Technologies
As a solution provider, we support our clients throughout all the phases of a software product life cycle allowing them to take the benefits of global marketbusiness modal shift.
Case Studies
Self-contained stories about how a real customer overcame their problems using our services.
All Case Studies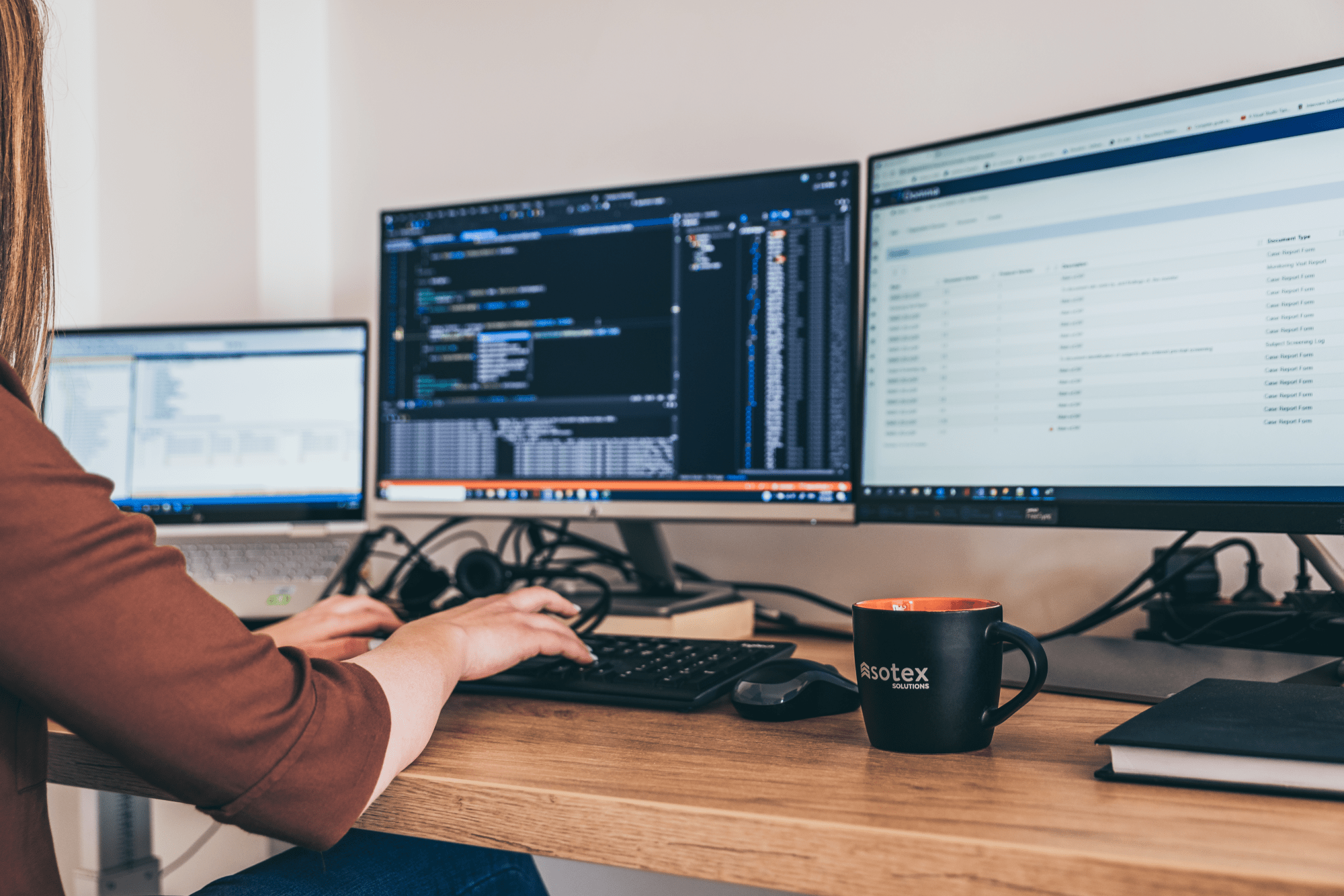 Looking for a job or internship?
We work with super interesting startups and scale-ups all around the world. Join the team to learn, grow and help in growth of our clients!
Let's Connect
Please use this page to contact us regarding your need for our services or to pitch a project.
If you prefer sending an email, feel free to contact us directly by using our email address contact@sotexsolutions.com.